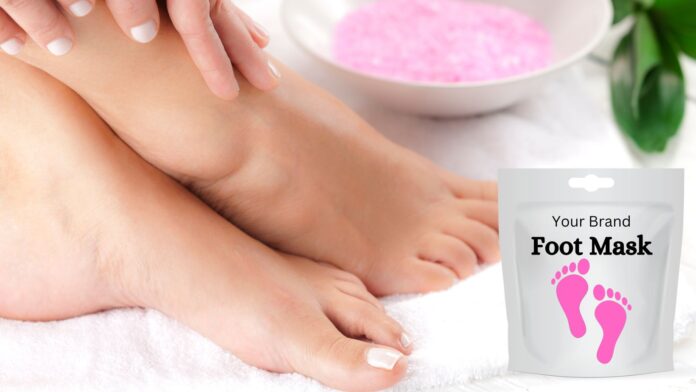 The beauty industry is a crowded marketplace as everyone is trying to look their best nowadays. Foot peel masks are a relatively new beauty trend in the cosmetic industry, but one that can make a surprisingly big impact when it comes to improving the health and appearance of your feet. The results of these masks can be incredible – softer and more nourished skin with reduced calluses and rough patches.
But due to an increased number of foot mask manufacturers, it can be difficult to find the right foot mask manufacturer that meets your needs and helps your products stand out from the competition. To ensure you're making the best choice, here are some key factors to consider when choosing a foot mask manufacturer for your business. After reading it till the end you can make an informed decision about investing in a foot peel mask private label. Let's go!
Quality Control and Safety Standards
First and foremost, you want to make sure that any foot care product you purchase is safe for both your customers and the environment. When researching potential manufacturers, make sure they have quality control and safety standards in place to ensure their products meet all necessary requirements set by the law.
Make sure they own certifications such as ISO 9001, FDA, SEDEX, or GMP certification, which demonstrate their commitment to quality standards. Additionally, it's important to pay attention to any research they have conducted on their products to ensure they are safe for use on the skin.
Cost Efficiency
Finally, cost efficiency should also be taken into consideration when researching potential manufacturers. Make sure you do your due diligence when it comes to researching prices so that you get a good deal without sacrificing quality or safety standards in the process. Ask potential manufacturers if they offer any discounts or bulk purchasing options so that you can make sure you're getting the best value possible before committing to a purchase order with them.
Years of Experience in Skincare Manufacturing
Experience matters when it comes to skincare manufacturing. Look for manufacturers who have been in business for years and have a proven track record of producing quality products. They should also be able to provide evidence that their manufacturing process follows industry standards and regulations. This will ensure your products are safe and effective for consumers.
Quick Production
When running a business, time is of the essence. Choose a manufacturer who is reliable and can meet your production needs in an efficient manner without sacrificing quality. Ask them how long they take to produce orders and what their delivery options are as well as how they handle any potential delays or issues that may arise during production.
Variety of Options
It's important to select a manufacturer that offers different types of masks depending on your needs and budget. Many manufacturers offer masks with various ingredients, such as natural botanicals, vitamins, antioxidants, and other nourishing elements that can benefit skin health.
Some even offer customized masks tailored specifically for individual customers or businesses so you can get exactly what you need without having to compromise on quality or effectiveness.
Conclusion
When it comes down to choosing the right foot mask manufacturer for your business, the above-stayed factors are worth considering before making a decision. Quality control and safety standards should always be a top priority because it is the first thing that will attract your customers.
Finally, make sure you do your due diligence when it comes to pricing so that no corners are cut at expense of quality or safety standards when selecting a foot mask manufacturer for your business. Hope this article has given you the information you need to make a well-informed choice. Good luck!