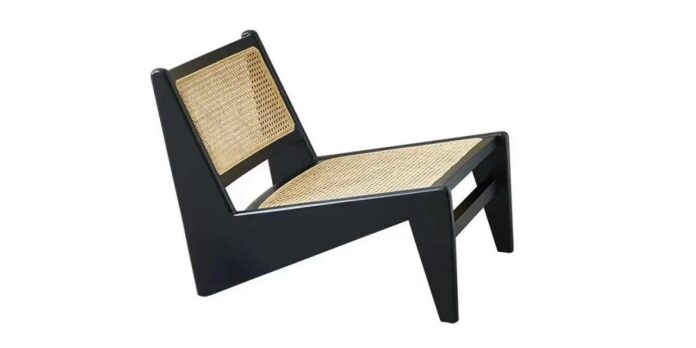 The lounge chair is used for leisure and comfort. Charles and Ray Eames first designed the lounge chair. This chair was the replacement for the club chair. It was observed since its design that it is a more comfortable chair with a unique design. It was first designed in 1928 in the USA and, later on, was also produced in Germany by different furniture design companies. At that time, Herman Miller was the only company designing it. Later on, this was also allowed to be manufactured in the UK. Due to its attractive look and comfortable design, the design of this chair was coped worldwide.
Some companies made exact copies, while some were only influenced by it. This influence was observed in the overall world's furniture market. China and UK were among the countries making direct copies of the chair with significant numbers. However, there were only two companies named Herman Miller and Vitra, causing the original pieces to have a tag of Eames. These chairs are not designed for office work but for relaxation and comfort. Most houses use these chairs in their TV lounges and gardens.
Types of Lounge Chairs:
There are different types of lounge chairs. The type of lounge chair depends upon the style of the chair. One type is called traditional classic loungers. This lounge chair has no arms and stays permanently in reclined position having an ottoman. Another type is Chaise Lounges. This lounge chair has no ottoman but has a cape. It is designed so that a person can ultimately lie on it. One of the types is Arm and Recliner Chairs. This lounge chair has a flat seat with a comfortable back having two arms beside it. It has eclipsed recliners which provide leisure and comfort to a sitter. As mentioned earlier, the lounge chair was the replacement for the club chair, but this is a fact also that the club chair influenced the designer of the lounge chair. So, one of the lounge chairs is also known as a club chair. These chairs have deep seat backs. It also has two arms beside the seat. Eclipsed recliners are also designed with this chair to provide leisure and comfort.
Some Other Types:
Another type of lounge chair is called a wing chair. This chair has a tall back with small-heightened arms. The small arms of the chair are like wings. These chairs are much more comfortable as compared to other lounge chairs. One lounge chair is called a Barcelona Lounge chair. This chair has no arms. The two legs of the chairs are bent and provide a laying posture to the sitter. A Brasilia lounge chair has no components and has a deep seat while the arms are erected. It offers the best comfort to a person tired of the whole day. In last, there is a lounge chair called a poolside lounge chair. These chairs are long and have a less-heightened back than other lounge chairs. These are used along the pools for taking a sunbath.