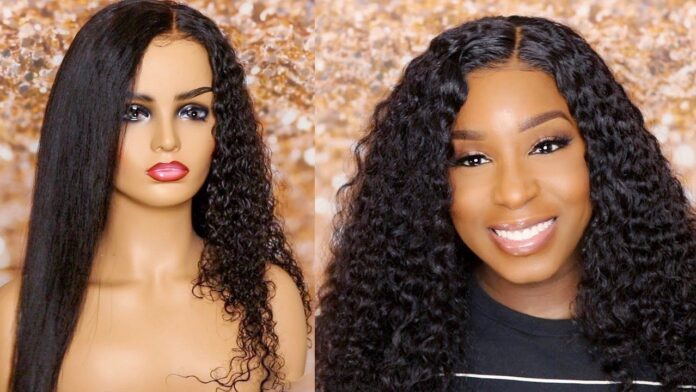 Thick, lustrous, and richer-looking hair is the dream of every woman. So, specialists developed the magical solution of all times. And today, we know them as hair closures.
Hair closures have a significant hype in the fashion community. Thus, everyone from working women to FBI agents desires the best closure bundles.
Our excerpt foretells everything you need to keep in mind while buying bundles with closures. So, below we have the list of important points that should be kept in mind to choose the best type of hair bundle with closures.
Things to remember to choose the best type of hair bundles with closures
Finding the Right Type of Hair Closure Bundles
First and foremost, you need to decide which hair you want. You can't just randomly place bets. The market offers tons of hair types, but the most popular ones are human hair bundles.
Human hair has a natural and richer look we all want. Also, there are subcategories in human hair. For instance, you may want Mongolian, Brazilian, or Peruvian hair closures.
Getting the Right Color and Texture
Then decide the hair type of your hair closures. Put some time into determining which color you want. Now you may scoff here, but choosing the right color is disputing.
You cannot just guess if you have brown hair or black. There are endless tones and, you have to be specific, very specific. Neglecting the correct color will highlight the closures, and hence, cause an unnatural look. And the final thing is to choose the texture. Texture means whether you want wavy, curly, or straight hair closures. So, choose the bundles which blend in perfectly with your hair.
The Extension Style
The next thing you should check when buying hair closures is their extension types. We have listed the 3 bundles with closures extension types below.
The clip-ins: As the name explains, they attach to your hair with easy hair clips. They are best for use on the go. However, they are not a good choice for high-class events. You wouldn't want to scare away the guests as an entire hair bundle fell loose!
The sew-ins: these hair bundles are the best for wearing customized hairstyles. The hair closures attach to the braids of your original hair. You can shampoo and style them like your natural hair.
Glue-in bundles with closures: The glue-ins require gluing. Your original hair is safe under them. These hair bundles are best for women who can't spare time for a salon trip every week.
Moreover, you can wash and style them like normal hair.
Don't Forget the Closure Material
Hair closures get their names from their closures. Commonly you will find silk and lace closures. Now, each of them has its benefits. You can look into the properties to know which closure type fits you the best.
Always Go With a Trusted Brand
Finding trusted brands for hair closures is arduous and yet inflexible. There is no perfect brand with zero cons.  Although, every woman has her perspective. But, brands like Richy Hair, Hotheads, and Bellami are common.
There are many others and, you are smart enough to cherry-pick the one that suits you.
The Number of Hair Bundles
Lastly, you need to know how many bundles will be enough. If you have short hair like 12 inches to 26, two to three bands are sufficient. And, for long hair, three to five sets of hair closures will do.
Closing Thoughts
Choosing the best hair closures is not as difficult as it seems.  Pick everything closer to your natural hair texture and, you will be fine.
As commonly believed, the story doesn't end with hair closures in your cart. You have to style it in a way that retains the originality of your looks. Improper styling or attachments look odd instead of casting charms. If you are unsure how to go about their hair bundles, get a professional for the best results.