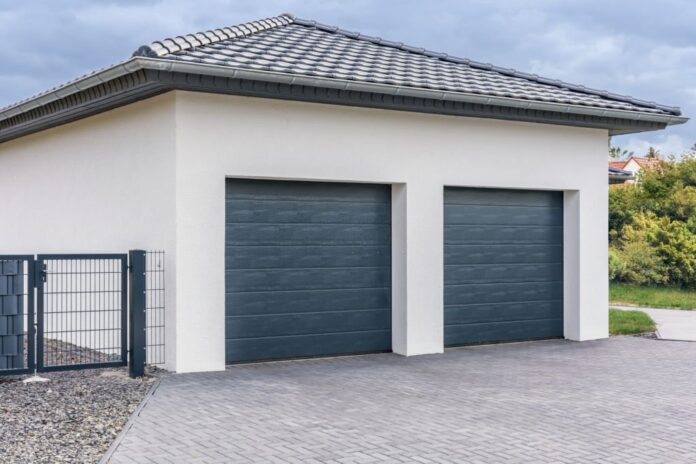 The roll up door lock is one of the main reasons people prefer roll up doors when choosing a door for their business. There are more than twenty different door designs you can use for your business doors. Regardless of what your business entails, the need to have a good security door is important. It is much more necessary when you are in the business of buying and selling products. That way, you can not afford to have a security breach. Other doors have their security advantages- no doubt about that! But roll up doors have existed for many years, and there has been no complaint about the lock being easy to breach. The most common complaint about a roll up door is the door losing balance, and this usually comes up many years after the door has been in use.
A roll up door usually ends up as one of the best investments if you choose it for your business. Unlike other entries, it does not stress you in any way. Before innovation entered into the roll-up door industry, a general complaint was the opening and closing procedure of the doors. Back then, you needed a lot of force to pull the roll up door to the top after unlocking it, and you needed some force to pull it down too. However, these days, roll-up doors now come with remote controls that make them easy to open and close. And in a case where the remote control loses signal, opening and closing do not require such forces. Choosing a roll up door for your domestic and commercial use is a wise option. But buying the roll up door is not as easy as purchasing any door. There is a proper process to buy the most appropriate roll up door. In this guide, we will be discussing all you need to know about a roll up the door before you buy the roll up door. Here is the process;
Determine what you need the door for
Buying a spring door is not a task you take on abruptly. Oftentimes than not, you will need to know what you need the door for. If you want an Insulating door, you have options. If you want a door that will give you no stress to open, you need a remote-controlled garage door. There are different types and designs to suit your needs.
Understand the size of the roll up door needed
Depending on the space you have for the door and your need, you have to determine the best size for the door. There is no specific size for the doors, so you need to be sure of what you want before purchasing.
Understand your weather conditions
The weather around your area should also influence the door you will buy. If you are in an area that has heavy snow during winter, you need an Insulating door.
Conclusion
There are different door types, so it is best to get the other options for roll-up doors. To do this, you can comb the Internet for options. After that, create a budget and contact an expert