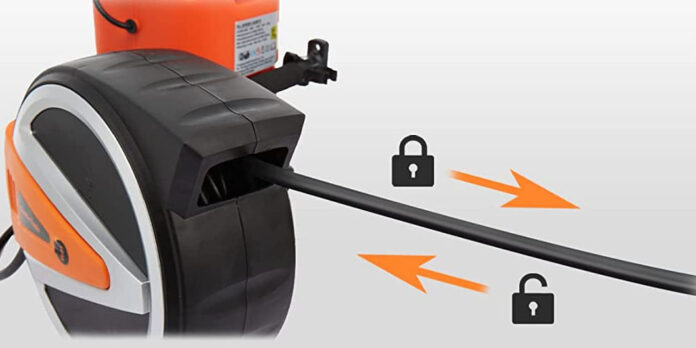 Pressure washers have become quite popular to use over the years in tasks such as truck cleaning.  With little knowledge on operating it, it's easy to use, saves energy, and is quick to work with.  They come in different designs with varying pressure levels. Before buying,  check all models and see what fits you best. Ensure it can perform the intended task or clean a particular surface. This equipment is priced differently depending on things like power and pressure levels. In this write-up, we outline the various pressure washers in the market.
Pressure washer types
There are four primary forms that you can choose from. They are cold water, hot water, electric and gas-powered.
1. Cold water pressure washer
It is the most common in many households and working areas. It is also easy to use and cost-friendly compared to others. They are efficient but less powerful hence suitable for use in homes to clean the deck, sidewalk, or any other structure. Nevertheless, it still cleans and saves you the money needed to hire a cleaner or time you spend washing surfaces. As much as it's common in homes, commercial cold water units exist. They are more powerful but are still used to perform simple tasks in the commercial setting.
2. Hot water pressure washer
In most cases, hot water cleans better than cold hence these hot water pressure washers can be more beneficial than cold. Hot water makes the removal of oils or greases easy, unlike cold water. It also kills germs and bacteria, perfect for mold-infested areas or surfaces that people often come into contact with. Places washed by hot water washers dry faster since the water evaporates. This means you don't have to wait for long for things to dry.
Despite the benefits, these washers can be dangerous if mishandled. The water temperature can go up to 310 degrees Fahrenheit, which can cause injuries. Learn how to handle them or seek assistance from a professional.
3. Gas-powered pressure washer
It is the most powerful out of all the others. It is suitable for cleaning large and rigid areas or surfaces. The water spray pressure is very high and can ruin materials if not used carefully. The portability of these units makes them easier to work with than the electric type. Electric washers need to be plugged into a power outlet to operate; hence movement is limited.
You can move with the gas unit anywhere, so it's more convenient. Unfortunately, these gas-powered equipment are noisy and produce fumes that hinder their use indoors.  You can wear earmuffs and proceed to work as they come in handy for large jobs and tasks are completed in such a short time.
4. Electric-powered pressure washer
It is lightweight and also common in homes. It is cheaper than gas-powered and also less powerful. Different models of electric units exist, some being more pricey and powerful than others. They must be connected to a power source to function; thus, movement is limited. They are great options if you don't want to deal with gas unit fumes, and the price is favorable.
Bottom line
All pressure washer types are suitable for cleaning. It depends on the features you are looking for and the surfaces you want to be cleaned. Some are more powerful; others are fit for indoor use, while some can only be used outside. In addition, the prices vary, so consider your budget when buying. As a first-time user, choose the easiest to operate and lean the safety measures needed to handle each piece of equipment.