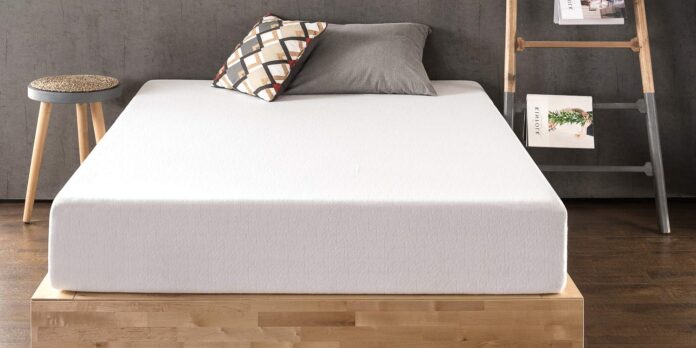 Quality sleep is essential for your physical and mental health, especially after a long day of work. If you don't get enough sleep, your quality of work will suffer along with your health. It boosts your mood, makes your brain sharper, improves cardiovascular health, helps control your weight, maintains blood sugar levels, and improves your immune system.
New upgraded comfort – Avenco dream mattress is the primary focus of this article. It reveals every information you need about the Avenco dream mattress and its new technology that'll attain a good night's sleep.
Advantages Of New Upgraded Comfort – Avenco Dream Mattress
This section entails the benefits of the dream mattress and everything that goes into giving you the best night's sleep possible.
1. Helps Overcome Back & Spinal Pain
The new technology is intended to eliminate back and spinal pain arising due to muscle stiffness. Modern professional life demands staying in the same position for hours, attracting countless back and spinal issues. Since contemporary problems must be solved through modern techniques, these latest innovative mattresses are designed to resolve all the modern muscular problems in men, women, and people of all ages.
2. Helps Get Over Tiredness
Life is hectic, so people expect to relieve through a peaceful sleep. Peaceful sleep is secured through comfortable mattresses, and that's precisely what these mattresses do. They'll help you overcome your tiredness, so you feel totally fresh the following day. Expect to stay highly productive in your office as you get aided by the innovative mattresses.
3. Adjusts According To The Body Shape
Different people have different body structures and shapes. As a result, it becomes the duty of a mattress to adjust according to the user's body structure. Such a feature facilitates enhanced comfort, which results in a beautiful user experience. The adjustable phenomenon helps the body stay cozy and relax easily. The muscles won't get stiff and will relax while you're asleep.
4. Uses Multiple Layers Of Different Materials
An array of materials are stacked on top of each other, which results in a thick yet fantastic mattress. Different materials have different roles to play. For instance, memory foam aims to offer softness. While some layers control odor, some eliminate bacteria build-up, and some materials aid firmness.
5. Tempting Touch & Feel
The overall result of this innovative experiment is a mattress with an awesome touch and feel. Kids would love to jump on it all day long, while adults would love to relax after a tiring day of their work.
6. Keeps Cozy In All Weather Conditions
It doesn't matter if it's raining, chilling, or scorching outside; these mattresses are capable of keeping the users comfy in all weather conditions. That's possible due to air pockets installed in the mattress.
Conclusion
The right mattress offers you the maximum level of comfort according to your needs and preferences. Avenco's new technology has features that provide incredible support to your spine and alleviates back pain. If you're looking to buy a comfortable mattress at competitive prices, this is the one for you!