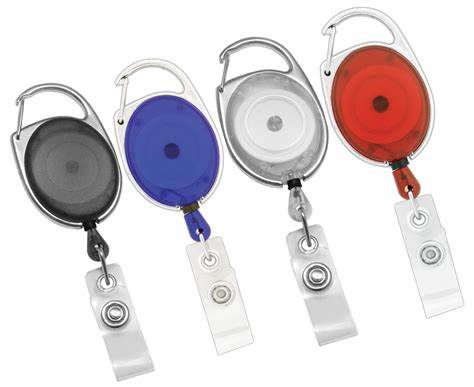 Nursing has been a sacred and graceful profession. This profession has a great history. Nurses have always served humanity selflessly, which is how it has emerged as one of the highest-grossing professions globally. Nurses are one of the essential pillars of the health care system. They are highly trained professionals in caregiving. No medical facility in the world is considered complete without nurses.
The hospital staff often pays tribute to the nursing staff. The best way to honor them is to present them with gifts suiting their profession.
Approach a bulk nurse gifts seller to grab trendy and economical gifts for nurses. This blog post has brought you the top gift ideas for nurses. Stay tuned!
Top Gift Ideas for Your Nurse Friends and Colleagues
ID Badge Holder and Brooches
Wide varieties of ID badge holders and brooches are available online. They range from simple to trendy, multifunctional, and much more. A colorful, rhinestone embellished ID card holder can liven up the nerdy nurse uniform, thus spreading positive vibes.
A multipurpose pen ID card holder is another fun gift for nurses that can serve as a multipurpose accessory.
Brooches of medical accessories such as cardiograms and stethoscopes enameled in vibrant colors make a perfect gift for nurses, and they look super cute on their traditional uniforms. Unlimited options are available online, making selecting the ideal gift more challenging as each is superb.
Bracelets and Wrist Bands
Bracelets happen to be another best gift. You can find them over a broader range. Customized bracelets are forever favorite because customization is believed to be a way of showing greater love and care. Silver-plated bracelets are in fashion because they are adjustable and bear small medical instruments' charms such as a stethoscope to give it a specific professional look.
Medical wrist bands with messages and inspirational quotes are a great gift and a morale booster.
Enameling is quite trending these days. Bracelets adorned with medical charms look adorable.
Customized Water Bottles and Drinkware
Customized water bottles and drinkware are lovely gift items for nurses. Since nurses are always on their toes, they must carry handy bottles around all the time. If these bottles are customized, they look way too cooler and cause cheerfulness.
Customized Cards
A note of appreciation does wonders. Cards have the unique power of spreading positive vibes and love all around. Therefore, the cards definitely make it to the list of the best gift ideas for nurses. Get them a customized card and notice how the best would come from them.
Coffee Mugs
Nursing is a demanding profession. Nurses are always busy performing their duties in the best possible way. It's natural for them to get tired, and coffee is the only revival way. Purchase coffee mugs in bulk and cheer up the nursing staff.
Conclusion
Nurses are the front-line fighters. These professionals had recently proved it when the world was corona struck. They have always shown courage and bravery and should be regarded for their grit and commitment. The idea of bulk nurse gifts is a move to appreciate these real-life warriors. So it's better to choose from the wide range offering id card holders, brooches, mugs, or bottles and cheer them up.