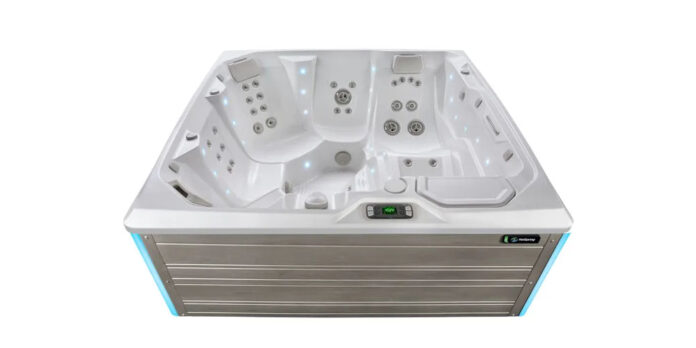 Investing in hot tubs is a good choice; the benefits go beyond the costs incurred. Before settling on a hot tub, there are things you need to sort through. These factors include the space, price, and materials; an ideal hot tub should be able to meet all your needs. Check the hot tub manufacturer's website for a hot tub for sale and explore the best hot tubs in the market. Read on and make an enlightened decision.
What to consider when choosing a hot tub
Apart from the space, price, and ventilation, there are other factors that you should keep in mind while buying a hot tub. Space and ventilation will determine if you will have your hot tub installed at home or outdoors. If you have enough space or a room secluded for the hot tub, you can buy an indoor tub; remember, the room should be well ventilated to prevent mold growth.
Seating options
Hot tub manufacturers can custom build hot tubs up to 12 seats; the number of occupants determines the seating options. They say the more the seating options the more the occupants and fun.
The lounge
Every tub has at least one luxurious lounge seat with extra jetting placements. A lounge seat is deeply seated to ensure that you completely immerse yourself in water. The lounge seats are broader than the standard seats; you have an option to forgo the lounge and have two seats in its place.
Material
Most hot tubs are built using Acrylic material; this material is desired for its beautiful outlook and durability. Other materials are used to make hot tubs like Vinyl and wood; the material also determines the hot tub price. The acrylic material is multifaceted, making it an easy choice to build products with different shapes.
The True Cost
The actual cost of a hot tub is its initial price, installation cost, energy bills, and maintenance costs. There is no guarantee that you will not incur these costs for a lifetime, but you can minimize them.
Jet placements
Look for quality jets that combine the water and air pressure to give you a soothing massage. Look out for the jet placements rather than the number of jets.
Hot tub cover
When buying a hot tub, check whether it has a cover; this ensures that the shell does not wear out. Therefore, this is more of a necessity than an option.
Type Of Hot Tub
There are two types of hot tubs; hardcovers and inflatable hot tubs. Hard covers are more expensive, durable, have advanced features. They are made from different materials; the type of material determines the cost. Inflatable hot tubs are cheaper and very easy to install; they are not as sophisticated as the hardcover hot tubs.
Conclusion
Ensure you check the hot tub manufacturer; you can visit their website and check client reviews. Look for an established company with years in service; the company should have a customer support system.